Morocco: the land of the right-hand point breaks
Traditions and modernity perfectly mix in this incredible country famous for its perfect long right-hand point breaks, where teas and flavours spice up your days!
As you soon as I get off the plane in Agadir I can smell Africa. The perfume of the spices fills up the air and the desert gets in my lungs and in my heart. I am driving along the coast to get to the surf town of Taghazout. I can see from my window the perfect lines coming from the open ocean to meet up with the rocky coastline creating those perfect right-handers this area is famous for.
I have been to this place in many occasions, but I am always stoked of how many different experiences I get every time I am here. This is actually my first trip during the peak of the winter swell season. The forecast looks good and the froth is high. I spend my last years dreaming about surfing these waves and still can't believe I have finally made it! Luckily I brought my step-up surfboard along and now I just need to get into the mind-set of "being ready to charge"!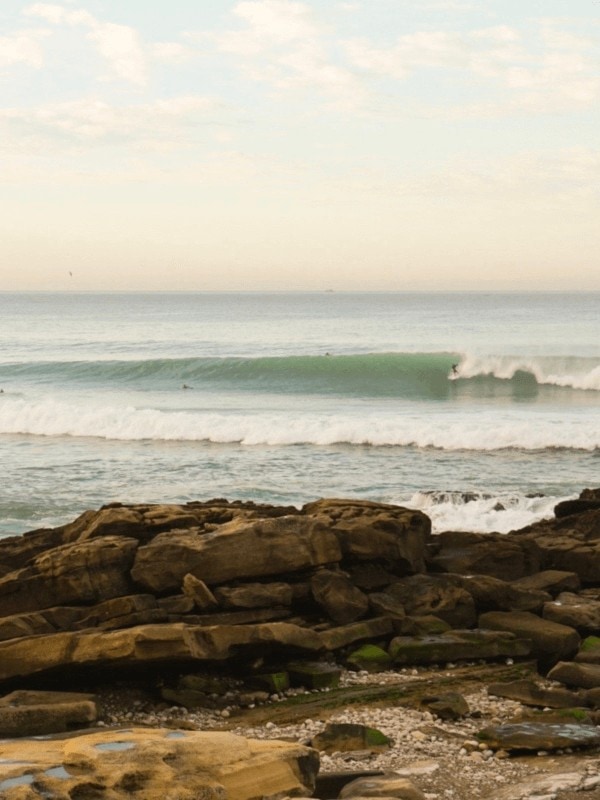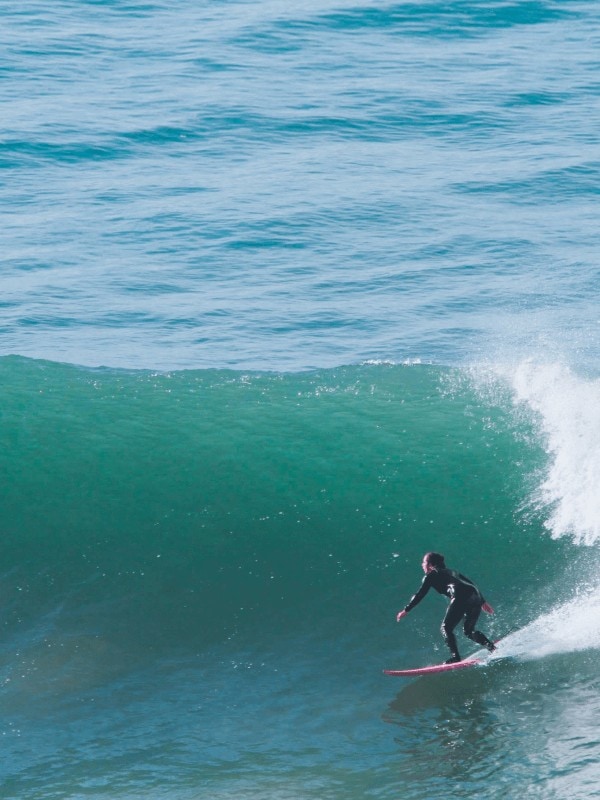 From Imsouane to Anza, a great variety of waves for all surfing levels!
Well, of course, to enjoy surfing Morocco at its best a bit of surfing experience is required. The world-renown Anchor is not a wave for everyone, especially when it gets double over-head. The competition is high. Many Moroccan surfers are shredding out there and surfers from all around the world come to chase it when it's on!
Killers (my personal favourite) requires a long paddle to get out there and clean up sets are pretty much guaranteed in this swell magnet spot. Many people think it's called Killers because it's gnarly and gnarly it is! But the actual name comes from the fact that Killer Whales used to show up here at this spot, right in front of the cliff.
A good thing about this region is that point breaks work mainly on low tide and beach breaks on high tide! Anza is a great alternative for a different session! There is always a wave here even in the smaller days) and it's super fun!
For beginner surfers, Crocs and Camel Beach deliver super fun easy waves where to practice your take-off and improve your skills and, up north, Imsouane is what every longboarder has always dreamt of!
When to go and what to do apart from surfing?
If you are an experienced surfer you want to visit Morocco in the winter season November to March! This is when the famous points turn into life and will deliver some of the best waves of your life. Be prepared for cold water (you would need a wetsuit, 4/3 for the less brave ones like me and 3/2 if you are already used to a bit of chill in the water), but nice air temperatures around 20 degrees Celsius and the famous mint teas will warm you up after the session! Outside the main season, there are still waves in Morocco! Swell magnet beach breaks North of Taghazout and South of Agadir are offering great waves during the summer months and Taghazout area is still alright for first-time beginner surfers!
When you are not surfing there are plenty of things to do and places to visit! A walk into Taghazout town during sunset hours is an experience not to be missed as some shopping time at Agadir Souk! On Wednesdays, the local market of Aourir (aka Banana Village) is wonderful (best place to buy dry fruits and spices)! Stop in the Mini Sahara on your way to Imsouane and jump from one of the rocks of the gorgeous Paradise Valley, an oasis in the middle of the desert and mountains!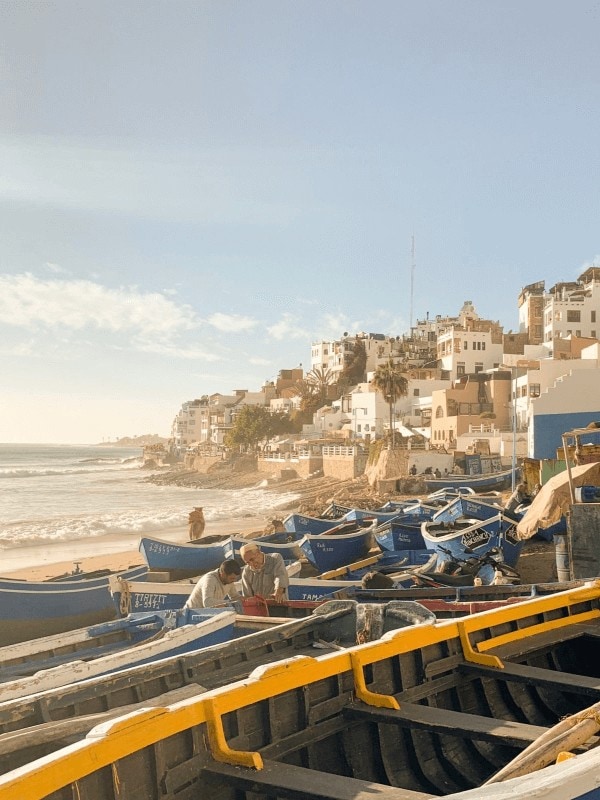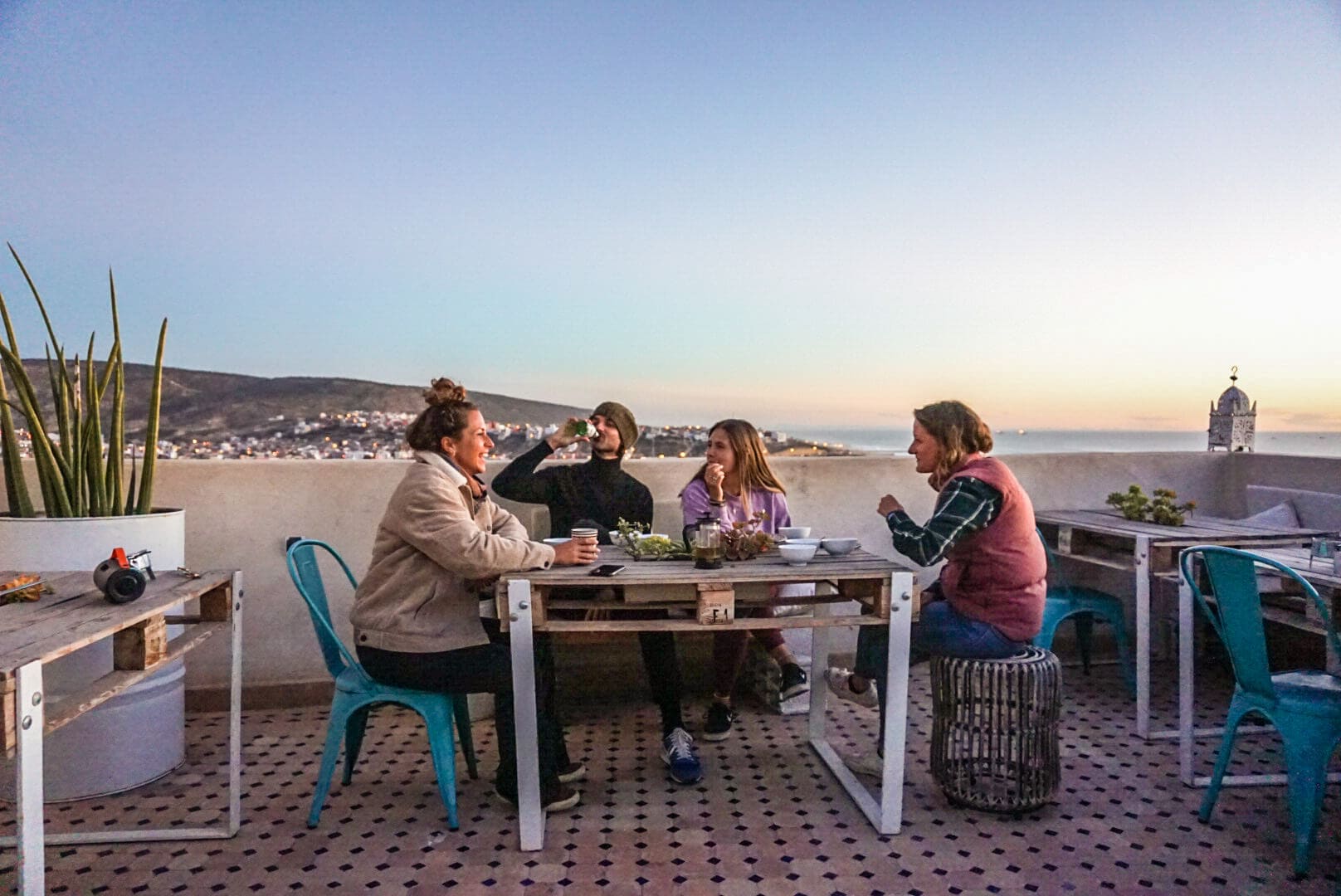 Tips and tricks for an unforgettable trip!
Rent a car!
There is no better way to explore the area than having your own independent transportation. Don't be shy and take that small dirty road that will take you to the most amazing corners!
Eat like a local!
Morocco is actually so organised. As soon as you get out of the water you will find in the car park many people selling mint tea, donuts, raspberries, crepes and other delicious stuff! 
Choose a good surf camp and get the best surf guiding!
You really want to make the best out of your trip and knowledgeable guides are definitely a game changer as well as a cosy room and healthy food during your stay! My personal favourite: Moroccan Surf Adventures, located in the outstanding beach of Imi Ouaddar, and The Yogi Surfer, a gem in the local town of Tamraght.
Purchase a travel insurance!
You'd rather not think about all of the things that might go wrong on your trip, but they can actually happen! World Nomads travel insurance has been designed by travelers for travelers, to cover your trip essentials. Travel smarter and safer, always!
Receive Updates & promotions