INSPIRATIONAL WOMEN SURFERS
In a surfing scenario still quite dominated by men, year after year I see more girls in the line-up and the surfing level of women, in general, is getting really high!
Having girls in the water is a game-changer. It changes the whole session mood: more smiles and more respect for everyone!
Many times I have found myself as the only girl in the line-up with a bunch of guys (the majority of whom ripping) fighting to catch a few waves, doubting about my level or asking myself why I was the only girl there.
Well, as soon as I see another female face in the water, smiling at me and cheering me up, the whole session becomes funnier, I gain more confidence and catch more waves!
And of course, I love to watch videos of women surfing and get inspired by them! Here are my personal favourites: each of them has something special and inspire me in different ways.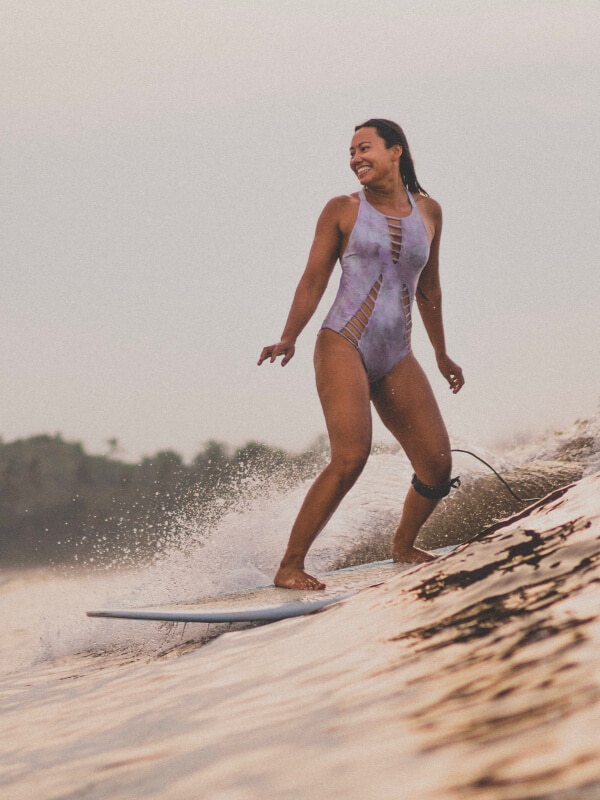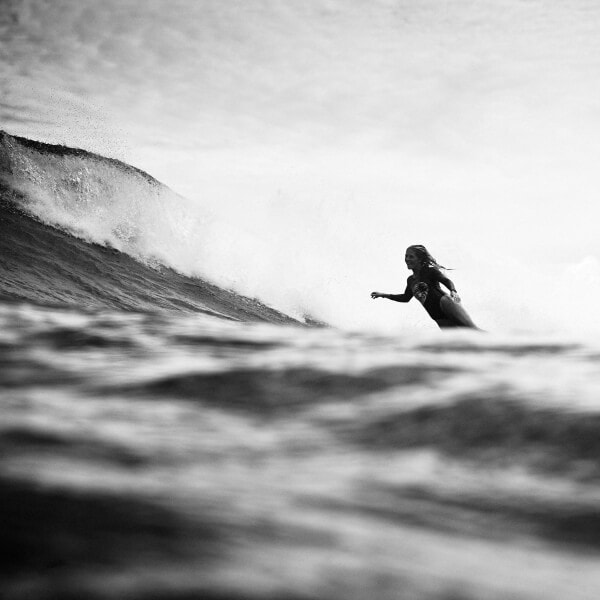 Stephanie Gilmore – pure style
The way she flows is unique. Stephanie is probably the most elegant surfer you are gonna see out there. No matter if she is charging a big barrel or playing with her twin fin on a knee-high wave, her flow is incredibly clean, her style is supreme and she is the real shred queen. 
Watching her surfing just make you wanna grab the board and have fun in the water. She is always smiling and enjoying the ride as much as she can. 
7x World Surfing Champion, these achievements are just the demonstration of her undiscussed talent.
Laura Enever – the charger
Laura is a badass chick. With a great sense of humour and love for life, her surfing is all about adventures and challenges. She pushes her limits where many guys do not and she is truly inspiring.
Famous for her fearless big waves surfing, her latest documentary Undone shows the ride of some of the gnarliest and most dangerous waves in remote Australia.
She is definitely not a faint of heart and she is really empowering women to push their limits and boundaries for thrill and adrenaline.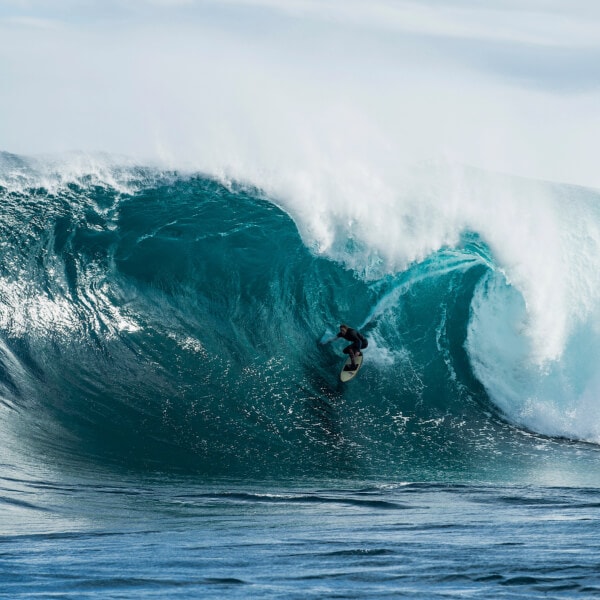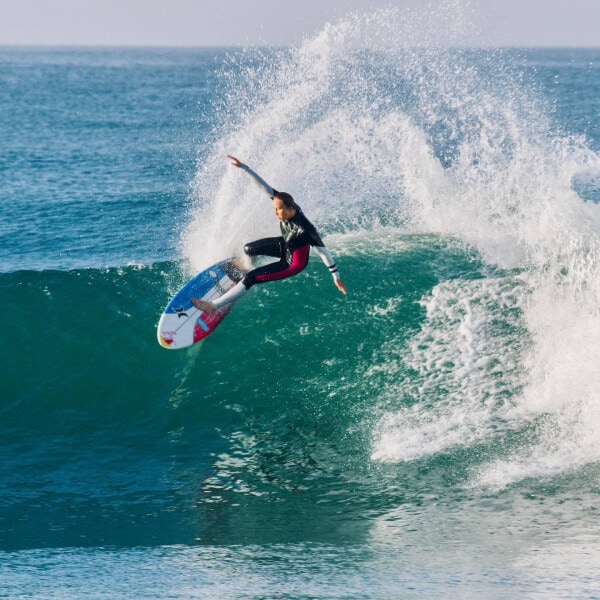 Carissa Moore – perfect technique
When someone says there are still differences in surfing between men and women I just bring Carissa as a perfect example that it's not like that.
Last October I was in the water with her at Honolua Bay (she probably won't remember hahaha). She was charging at the Cave, always with a smile on her face and she really looks like a super nice kind-hearted person. Pure positive vibes!
Her surfing technique is absolute perfection. If you pay attention to the details of her manoeuvres performance you barely find flaws, her style is smooth and her wave reading impeccable. 
Bethany Hamilton – the warrior
Survivor of a shark attack at the young age of 13 yr, Bethany made her dream of becoming a pro surfer come true no matter what.
Even without her left arm, her surfing is amazing, she charges big waves and she is one of the strongest person and athlete ever. She knows what she is doing out there and she even surfed Pipeline while pregnant!
Nothing could limit her on her goals and purposes and she has become a true inspiration for many people and an example of resilience, strength of will and mental power.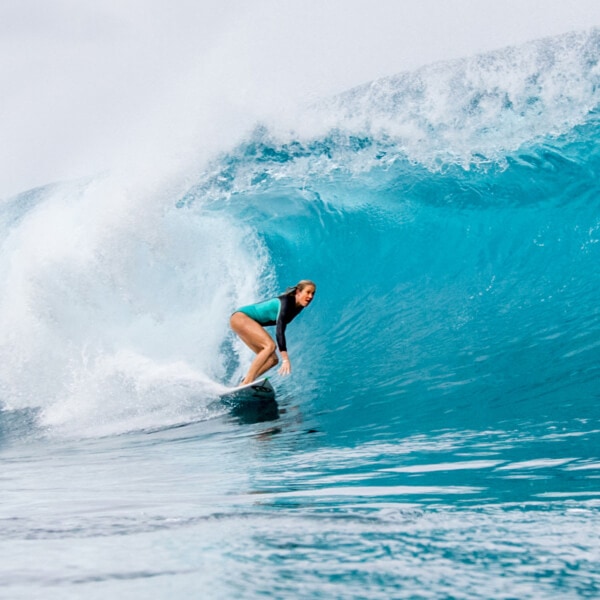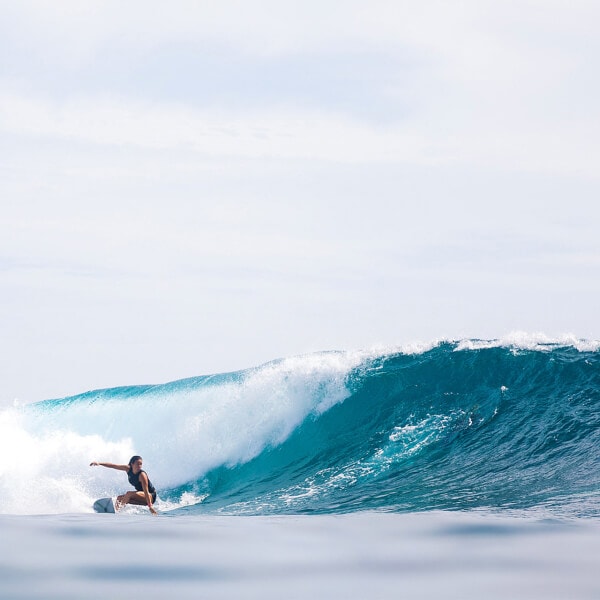 Sally Fitzgibbons – health and fitness queen
Altruistic and energetic, Sally reminds everyone of the importance of effective training behind great performances. She is strong, fit and powerful in the water.
Sporty since early ages, she ran to gold medals in the 800m and 1500m at the Youth Olympics in 2007 and then became a professional surfer in the WSL.
She is an inspiration not only between the surfing community but also all the whole Australian people. Sh