Breath holding and Surf survival apnea
It's not physical, just psychological. No, you are not drowning. Stop be scared and get out there!
I have always been a bit scared about the idea of having long hold downs while trying to chase bigger waves and getting smashed and dragged down and more down. The movie Chasing Mavericks already put in my mind the idea of breath training, but somehow I related it to very big waves, definitely not what I was going for. But you actually don't need to chase 30-foot face waves to find an excuse to learn how to manage your breath. So, I have decided to attend a Surf Survival Apnea Course. Since then, I haven't had the feeling of being about to die under the water anymore. And I have also decided to surf bigger waves!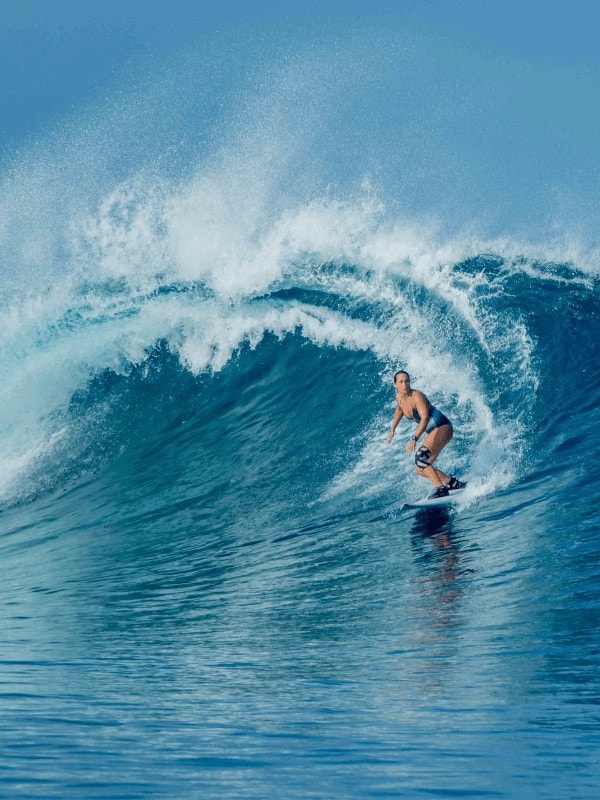 Survival Apnea gives you the understanding of what the human body and mind go through when underwater on a single breath. It also raises awareness of the importance of connecting with nature, mental strength and physical preparation when engaging with elements.
At the course, I have learned to pay attention to what is going on around me, in my mind and in my body. I have discovered that the urge to breath is a normal feeling due to the rising levels of CO2 and it doesn't mean I am drowning. I have learned several exercises to improve my skills of breath control and awareness. I have gained the ability to control the situation and do not panic.
Through training, progressive exposure and self-awareness anyone can develop physical & mental adaptations that will help get through the next challenge easier.
Interested in taking part in a Survival Apnea Course?
Receive Updates & promotions